SIMON WHITLOCK says that last year's brilliant run in Dublin has made him even more motivated to secure a second PDC major title ahead of next week's Unibet World Grand Prix.2012 European Champion Whitlock made it to the final of last year's unique double-start tournament but was edged out 5-4 in sets by Daryl Gurney in a thrilling final.
His performances helped the Australian number one cement his place back in the Premier League and return to the top eight on the PDC Order of Merit.
'The Wizard' also believes that his run 12 months ago further enhanced his unwavering belief that he can still win major titles at the age of 49.
"I think in the last year or so that I've shown I'm not finished yet," said Whitlock, who faces James Wilson in the opening round on Monday.
"When I started to slip down the rankings a few people were writing me off, but I never doubted myself.
"I had won a few floor titles before the Grand Prix last year but the run to the final showed everyone that I could do it on TV too – and it made me more determined to win another major.
"It would be the perfect tournament to win for a few reasons. It would put to rest any frustrations I have at not getting over the line last year but it would also put me in the Grand Slam and boost my confidence even further for the rest of the year.
"I've had a couple of finals on the European Tour and haven't really performed at the end of a long day but playing one match per day in this format suits me better and I am confident of being a contender for the title again."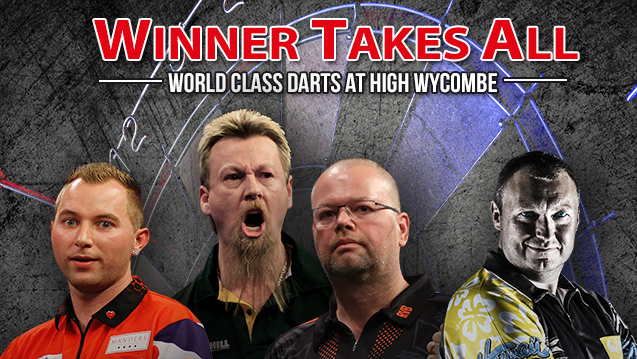 See Simon Whitlock at WINNER TAKES ALL – As World Class Darts visits High Wycombe. Click above image for details.
Information about world class darts events around the UK is available via dartshop.tv – the one stop shop for darts tickets and merchandise.