MODUS are proud to announce an association with Next Vehicles www.carleasing.co.uk – one of the UK's market leaders in providing business and personal vehicle leasing contracts.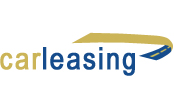 Many of MODUS' star players have acquired their vehicles from www.carleasing.co.uk – including Australian ace and two-times World Championship finalist Simon Whitlock and former World Champion Mark Webster.
"Next Vehicles have great deals and fantastic customer service," said 'The Wizard'.
"I recently picked up a new car from them the staff were friendly and helpful, and I got a top deal. They really looked after me and I would recommend them to anyone."
Next Vehicles have been providing leasing contracts in the UK for the past ten years.
They have achieved success through building and maintaining a core client base in each of their branches around the country.
All at MODUS are delighted to be associated with such a thriving and reputable company, who provide a fantastic service in a professional manner, with emphasis on customer service and value for money.
Jason Thame, of MODUS, added: "We are very proud to be involved with Next Vehicles (www.carleasing.co.uk)
"I know from personal experience what a fantastic company we are associating ourselves with and have continued to hear glowing references from our players, who have acquired vehicles from them."
By Chris Murphy
See 2012 some of the world's top professional darts stars in action at The Untouchables,Eastbourne on Friday 19 October.