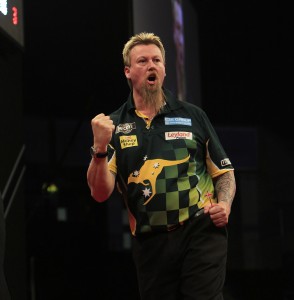 FOLLOWING the announcement of the Professional Darts Corporation's new contract with Sky Sports, the PDC have now confirmed the latest prize fund increase as Players Championship events move to £50,000 per tournament.
The success of the 2013 Ladbrokes World Darts Championship led to the PDC confirming in January that a review of all prize money would be undertaken, and that the first prize for the 2014 World Championship would increase to £250,000.
Prize money for the McCoy's Premier League Darts has increased to £520,000 this year, with prize funds for other major televised events currently under review.
In addition, the PDC increased prize money for European Tour events in 2013 by almost £20,000 to £100,000 per event, with the series being expanded from five to eight events since last year.
The PDC are now delighted to confirm that the 16 Players Championship events to be held in 2013 will now offer £50,000 each in prize money, an increase of £15,000 per event.
The first prize in each Players Championship will increase from £6,000 to £10,000 as part of the move, as a total of £240,000 is added to the ProTour prize fund this year.
"Earlier this year we committed to undertaking a review of prize money across all of our tournaments, and we're delighted to be able to continue pushing prize money past £6 million annually," said PDC Chairman Barry Hearn.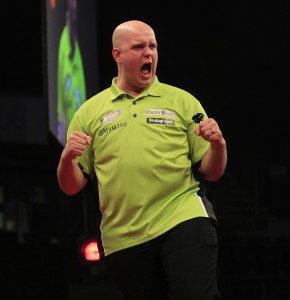 "The news of our new, five-year Sky Sports contract is a great boost to the PDC and is also a recognition of the excellence shown by our players and the brilliant entertainment they are providing huge audiences around the world.
"These players are now receiving greater rewards than ever in our sport and our increase in Players Championship prize money will be followed with further announcements as we continue with our aim to develop the professional circuit.
"This increase also shows our commitment to providing increased prize money across the board in PDC events, not just at the top level in major televised championships, and will undoubtedly lead to greater competition than we've ever seen before on the ProTour!"
Further to the PDC's announcement that Sky Sports have extended their contract to broadcast six major tournaments through to 2018, the PDC wish to clarify that the 2013 Speedy Services UK Open will also be broadcast on Sky Sports HD.
The PDC continue to hold discussions with other broadcasters in relation to our other major tournaments for broadcasts both in 2013 and beyond, with further announcements to follow in due course.
Players Championship Events Prize Money Breakdown
| | | |
| --- | --- | --- |
|   | Now | Was |
| Winner | £10,000 | £6,000 |
| Runner-Up | £4,500 | £3,000 |
| Semi-Finalists | £3,000 | £2,000 |
| Quarter-Finalists | £1,250 | £1,000 |
| Last 16 Losers | £1,000 | £600 |
| Last 32 Losers | £500 | £400 |
| Last 64 Losers | £250 | £200 |
| Nine-Dart Finish Bonus | £500 | £400 |
| Total | £50,000 | £35,000 |