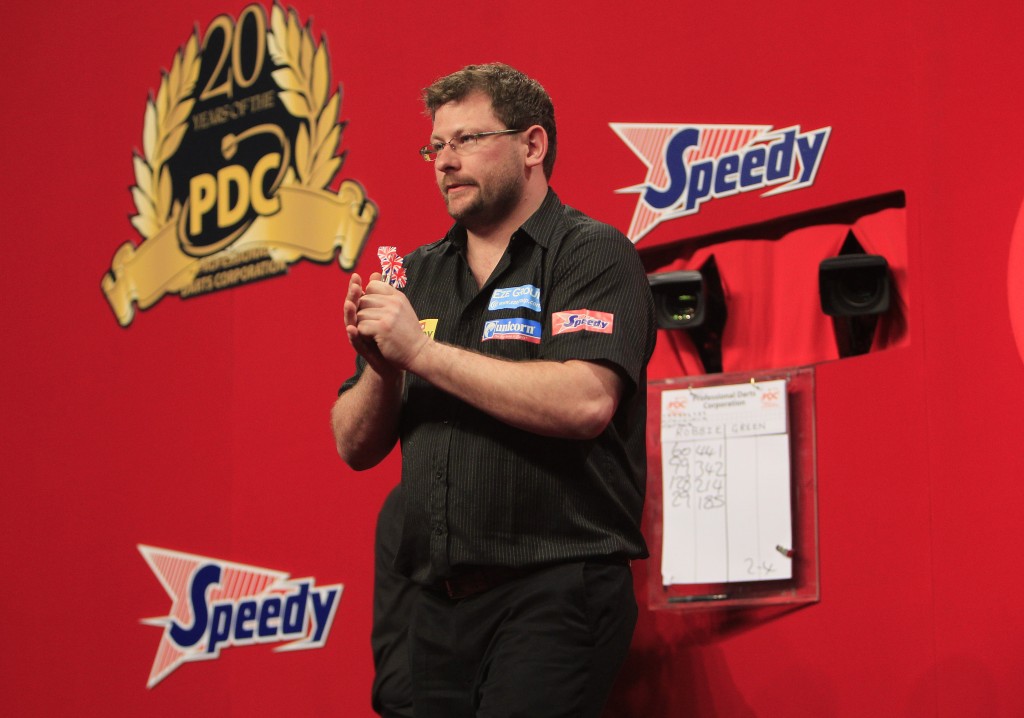 James Wade dropped just two legs in three matches on Thursday evening has he stormed through to the third round of the UK Open in Bolton, while Andy Jenkins and John Henderson also progressed.
Two-time champion Wade defeated former quarter-finalist Robbie Green 5-2 in a preliminary round tie before securing back-to-back whitewashes.
The 30-year-old swept past Matt Gallett 5-0 to reach the second round, where he saw off Wayne Jones by the same margin.
"It wasn't as easy as it might look," admitted Wade, who last won the title in 2011.
"I always believe I can win this but it can be a bit of a lottery on night's like this so I'm glad I got the job done."
Jenkins won through to the third round by defeating Nigel Heydon 5-4 and revealed his pride after the victory.
He said: "I love the game and I'm trying to get back to my best. It is hard and I have beaten a very good player tonight so it is a good step for me."
Scotsman Henderson sealed his spot in round three with a 5-2 victory over Dave Place.
There was disappointment for former World Youth Champions James Hubbard and Arron Monk, however.
The pair both missed out at the second round stage after Hubbard had produced a strong showing in a 5-2 victory over John Scott to get there.
He was beaten 5-3 by Andy Smith, while Monk lost out to Gaz Cousins.
Dutch duo Vincent van der Voort and Co Stompe were both eliminated in round one.
Youngster Keegan Brown, who is sponsored by Simon Whitlock, performed brilliantly to reach round two.
He picked up wins against Keith Rooney and Shaun Griffiths but was denied a place in the hat for the third round draw by Joey Palfreyman.
Another promising youngster, Chris Aubrey, suffered a narrow defeat against Steve Farmer in the preliminary round.
The draw for the third round will be made at the end of Thursday's play.
By Chris Murphy
SEE FOUR TOP DARTS STARS AT THE NORTH WALES MASTERS ON JUNE 14 – TICKETS AVAILABLE HERE